YAWE Foundation's Medical Camp at Kitumbi Catholic Church
At the heart of YAWE Foundation Uganda's mission lies a commitment to promoting community awareness on primary health concerns, including STDs and HIV/AIDS. In pursuit of this vision, on 1st October 2023, YAWE Foundation collaborated with various partners to organize a transformative health camp at Kitumbi Catholic Church in Kabarole District. This event marked a significant stride towards achieving our goal of an enlightened society through sustainable socio-economic development and good health for all.
Collaborative Partnerships: The success of this medical camp was made possible through the collective efforts of YAWE Foundation Uganda, Orutambu Uganda, Knowledge for Change, Kicwamba HCIII, Rotaract Club of Kabarole, Fort Portal Regional Blood Bank, and Virika Nursing School. Together, we extended essential healthcare services to hard-to-reach rural areas and communities facing health disparities.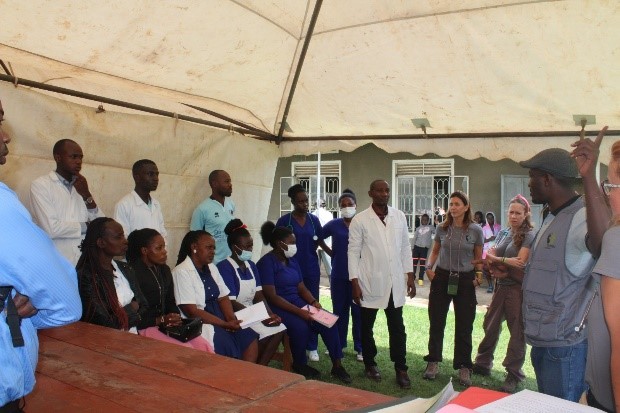 Comprehensive Health Services: The medical camp offered a wide array of services, ensuring a holistic approach to healthcare delivery:
Health Education: Hundreds of attendees received comprehensive health education, thanks to dedicated efforts by our team leader Kenneth and the PRO for Fort Portal Blood Bank. YAWE Foundation's services were extensively explained, reinforcing the importance of good health practices.
HIV Screening and Counseling: A total of 123 individuals were tested for HIV, leading to vital discoveries. One newly diagnosed female was promptly initiated on HAART, highlighting the importance of early detection. Additionally, 2 HIV-positive individuals received self-testing kits, promoting individual agency in managing their health.
Blood Pressure and Glucose Testing: Hundreds of attendees had their blood pressure and glucose levels tested. The results led to crucial interventions, including counseling on stress management, lifestyle modifications, and medication prescriptions.
Syphilis Testing and Treatment: Syphilis screening identified 8 cases, enabling timely treatment and preventing potential complications.
Cervical Cancer Screening: 32 women underwent cervical cancer screening, emphasizing the significance of preventive healthcare. One positive case was referred for further testing and treatment, ensuring proactive management.
Community Engagement: Beyond medical services, the camp distributed 500 condoms, conducted deworming, provided Vitamin A supplementation, and offered consultations and treatments for various health conditions.
Empowering Lives: The impact of this medical camp extended beyond physical health. YAWE Foundation empowered individuals by providing knowledge, resources, and support, fostering a healthier community. Through collaborative partnerships and dedicated outreach, we are one step closer to realizing our vision of good health for all.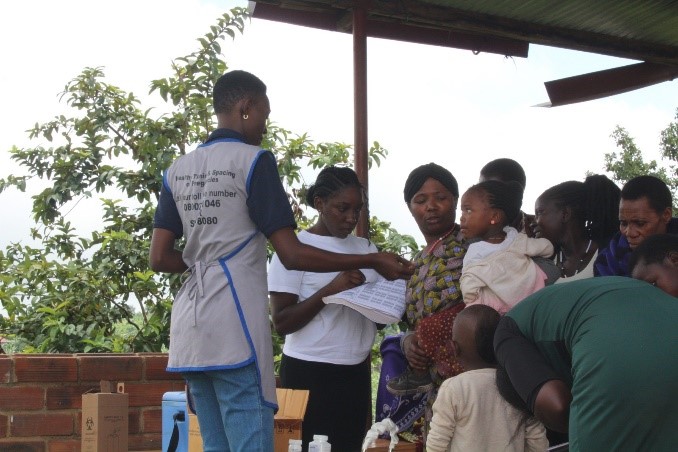 Conclusion: YAWE Foundation Uganda's medical camp at Kitumbi Catholic Church stands as a testament to the organization's unwavering commitment to community health. By reaching out to remote areas and fostering partnerships, we are actively shaping a future where healthcare is accessible, comprehensive, and empowering. Together, we continue to rise and promote awareness, ensuring a brighter, healthier tomorrow for all.